buggish
balanced difficulty, bug counter & game over screen
---
Here comes a small update. I changed a bit the difficulty of the main game.
The bugs with full health points stay now 1,5 seconds longer in this state.

Means that the chance to produce more bugs are a bit higher now.
I really want the main game a bit challenging but not too hard. Hopefully this helps.



An other new thing is an ingame bug counter that will help you to see how far you away from the max 30 bugs.
That will propably also helps to know now far you away from unlucking the higher titles (new game modes)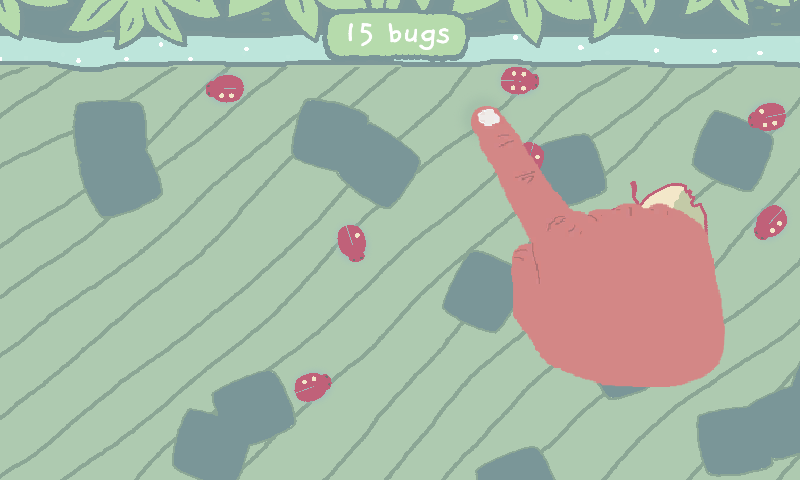 A game over screen in the main game is added too.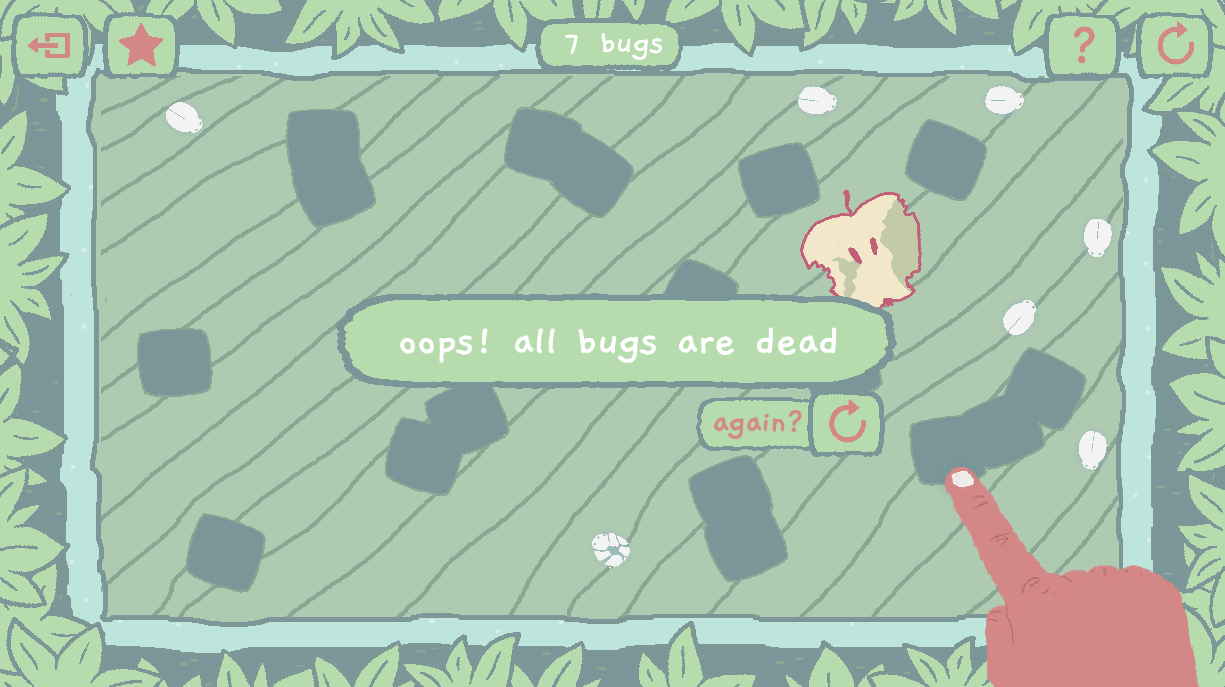 And that's it for now.


Thanks for playing and feedback is always highly welcome. :)



Files
buggish_web.zip
Play in browser
67 days ago