Where Stars Belong (game jam version)
A downloadable game for Windows

A short relaxing game about the inner space, thoughts and feelings.
Explore, discover and wonder.


Made in the Lududm Dare 42 game jam.
Theme: Running out of space



Read first: I revisited the project and started to work on additional content for it, because I feel that this old jam prototype has still a meaning to me.
I'm also polishing the the sounds, story and visuals. At the end it will be a very delicious experience you can enjoy.

You can still play the jam version here, but I think the final version of
Where Stars Belong will be very different.
So please see this game jam version as its own nice thing.

The final version will get at the release it's own itch.io page
and is coming at some point to steam too .


(gif from a new area)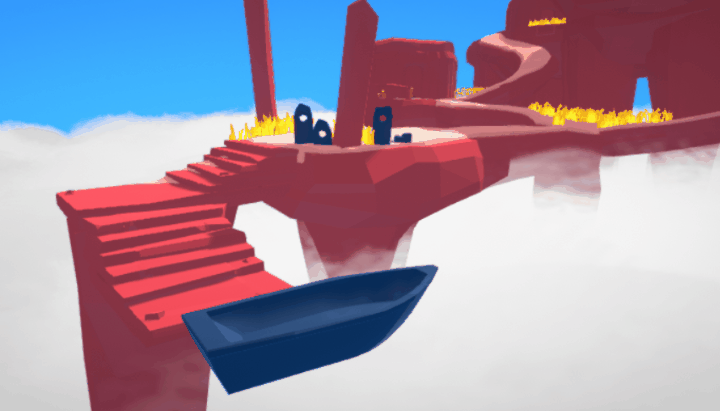 I will announce here on itch and twitter when the final game is done.


:)
Download
Download
LD42_WhereStarsBelong_v.1.1.zip
18 MB
Comments
Log in with itch.io to leave a comment.
Nice short little game. Love the colours used.
The visual style is absolutely gorgeous, the colours contrast so well! The ambience and feel is beautifully done.
I wasn't sure what to do after getting two black orbs. I noticed the blue structure in the center had input feedback but nothing happened when clicking, standing, placing things on it.
I had issues with dual screen, in fullscreen mode the cursor moves outside the window. Try locking the cursor in script.
Otherwise, it's a beautiful surreal experience. Well done! :)
Thanks for the advice. It's now implemented. :)

And ... usually something would have been activated at the altar by the [...].
The problem has now been solved. It was just a missing tick on one of the prefabs.
Check it out now. Everything should work. :D